As we are going through Friday, July 19, the Bitcoin price is giving a hope to traders and hodlers by rising over $1,000. The surge resumed on Thursday and the BTC quotes rose within literarily half-hour.
The rest of the market is rising too, following the suit of Bitcoin. The gains recorded are between 5 and 20 percent. Litecoin (LTC) has outdone all other crypto assets on the top ten list of CoinMarketCap by jumping 5.56 percent.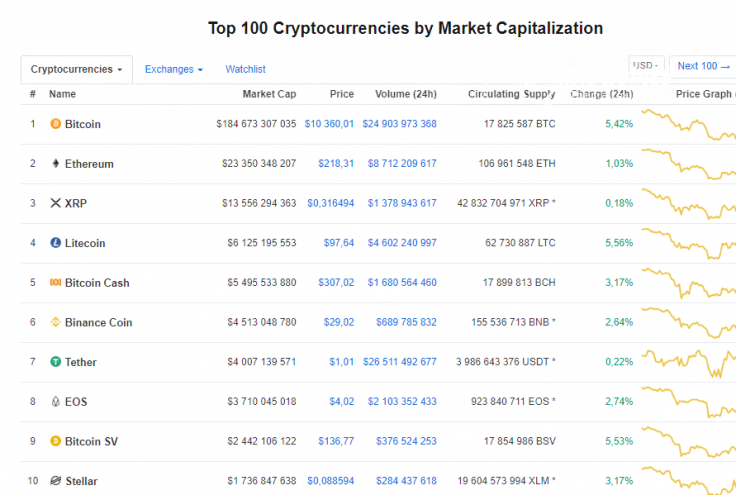 Image by CoinMarketCap
Litecoin leads the mob
Over the last 24 hours, Charlie Lee's brainchild Litecoin has grown over 5.5 percent and at press time is trading at $97.64, having slightly dropped from $100.72 it had hit a short while ago.
Presently, the crypto markets are bathing in the green, totally opposite from the bleeding red they were on Thursday morning with Bitcoin trading slightly above $9,000 back then.
Bitcoin SV comes second after Litecoin, rising 5.53 percent. The third best-performing asset today here is Bitcoin (+5.42 percent).
Bitcoin Cash and Stellar have both risen 3.17 percent.
Judging by the hourly chart on CoinMarketCap, Litecoin is resuming on the upward movement it started between July 11 and July 14.