US entrepreneur and congressional candidate from the Republican party has tweeted that he does not at all mind it if Bitcoin goes below the $8,000 level. Here's why.
Bitcoin trading in a range between $9,000 and $9,200
On June 25, Bitcoin price plunged from the $9,600 area to below $9,000 but did not stay there for a long time.
Since then, the flagship currency has been trading in a range between the $9,000 and $9,200 zones. At the time of writing, BTC is sitting at $9,040.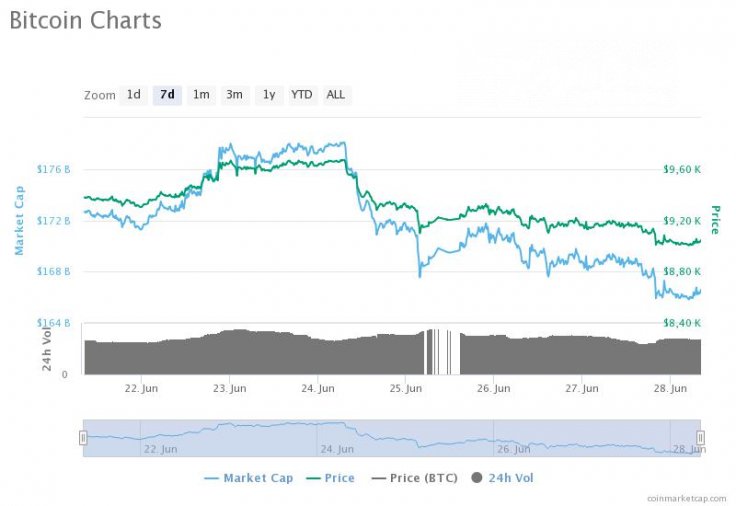 Image via CoinMarketCap
'Could we go under $8,000? I wouldn't mind'
A US Congressional candidate David Gokhshtein, who is into cryptocurrencies and often posts Bitcoin and altcoin-related tweets, has turned towards Bitcoin today, commenting on the recent BTC plunge from the $9,600 area and it's now hanging below $9,100 zone.
In a recent tweet, Mr Gokhshtein asked his followers if they believe that Bitcoin may go even lower than now - as far as under $8,000. He stated that he does not mind, if BTC does so.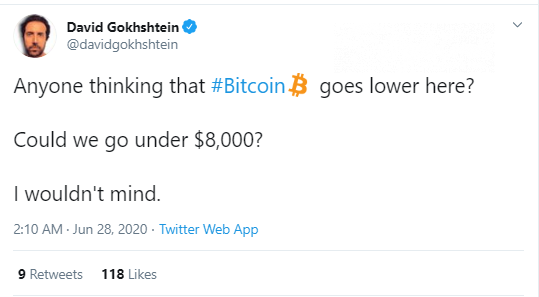 Image via @davidgokhshtein
'Long-term holders don't care about BTC dipping'
In an earlier tweet, David Gokhshtein also mentioned that even though nobody seems to be expecting Bitcoin to keep going down, even if it happens, long term BTC holders will not be worried, since they are not here for getting rich quickly.
When Bitcoin shows major declines, major traders and crypto influencers on Twitter are happy to buy the dip.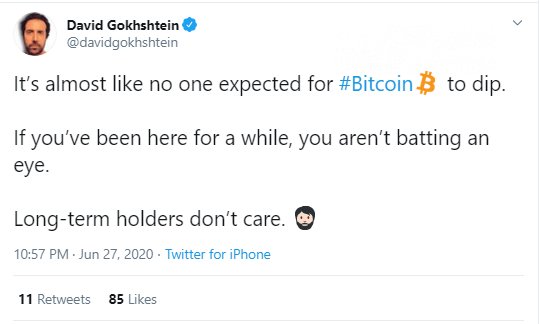 Image via @davidgokhshtein