Chainlink, a decentralized oracle network provider, has forged a partnership with enterprise-level application blockchain platform Provide Technologies.

Because of this tip-up, developers can access Chainlink data feeds and deploy Chainlink nodes into their infrastructure.

Provide founder and CEO Kyle Thomas claims that they look forward to boosting Chainlink's adoption within the enterprise world:
"We look forward to expanding the adoption of Chainlink throughout the enterprise world using our low-code framework, which allows enterprises to get Chainlink data, run a node, and pay for services using traditional methods with less upfront development work."
Helping out CoCa-Cola bottlers
Chainlink has now established itself as the standard for decentralized oracles on the open-source Baseline Protocol, which allows businesses to build and deploy their product son the Ethereum blockchain.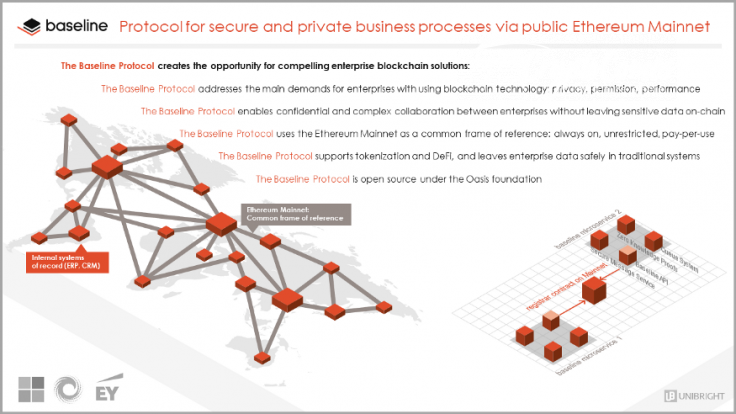 image by medium.com
Provide built Shuttle, a blockchain-powered integration fabric that commercially supports the protocol.

Together with Unibright and CONA, Provide announced its new initiative called "Coca-Cola Bottling Harbor" that "baselines" the bottling supply chain of the soda giant.
"Utilizing the Baseline Protocol, the goal is to establish a "Coca-Cola Bottling Harbor" enabling a low-barrier network onboarding process for Coca-Cola Bottling suppliers. This not only streamlines the ability of internal bottlers-suppliers to provide products to the bottling network, but also external suppliers (e.g. raw materials vendors like cans and bottles) can benefit from an integrated, private, distributed integration network."
A myriad of partnerships
In late July, Chainlink also announced its collaboration with FirmaChain to improve the process of signing digital contracts. Other recent partners include LTO Network, Sandbank, GameHash, and others.

As the project's partnerships continue to pile up, some of them were ended up being quite controversial.

As reported by CryptoComes, "Link Marines" accused centralized crypto lending platform Nexo of coming up with a damning report that presents an astonishing bear case for the LINK token. Both sides vehemently denied the allegations.