During the bearish dominance over the market in 2018, many venture investors preferred to keep Bitcoin in mind but chose to put their hopes and funds into blockchain instead, the underlying technology of any crypto.
However, the situation has changed and as Bitcoin has reversed, pulling altcoins along to the North, investors are following the trend and the course their money is moving has shifted too, writes Bloomberg.
Blockchain startup risk losing 60% of investments this year
Bloomberg reports that as per fresh statistics, the amount of funds invested in DLT startups has become significantly smaller.
Up to now, the amount of VC investments in DLT firms has totalled $784 mln. With this pace, firms working on blockchain projects may end up attracting only $1.6 bln in 2019. This is only 60 percent of what they got last year - $4.1 bln. The data is provided by a research firm CB Insights.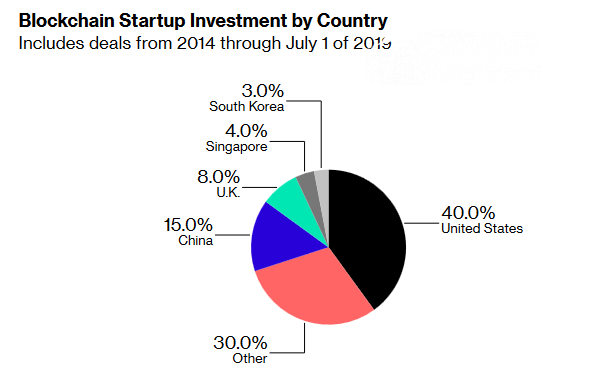 Image by CB Insights
Even though Facebook has shown tremendous interest in blockchain and making its own crypto, corporations are investing much less in DLT too, says CB Insights.
The decline in investments is expected to hit DLT companies working with Wall Street and Silicon Valley particularly hard, since US blockchain firms have received the biggest part of DLT investments since 2014.