According to a Twitter announcement posted by EY Italy, the Italian branch of "Big Four" accounting giant Ernst & Young, the very first high school diplomas have been issued on the Ethereum blockchain.

This innovation was implemented by Villa Flaminia, a private school in Rome, in partnership with EY. It first became known back in March.

Your grades on Ethereum
All graduates can view their diplomas by accessing the school's website and entering their credentials.

At first glance, it looks like your typical high school diploma, featuring the student's name, exam grades and other pertinent details. There is, however, one tidbit that makes it stand out—a link to blockchain explorer Etherscan that can be seen above the name of the school.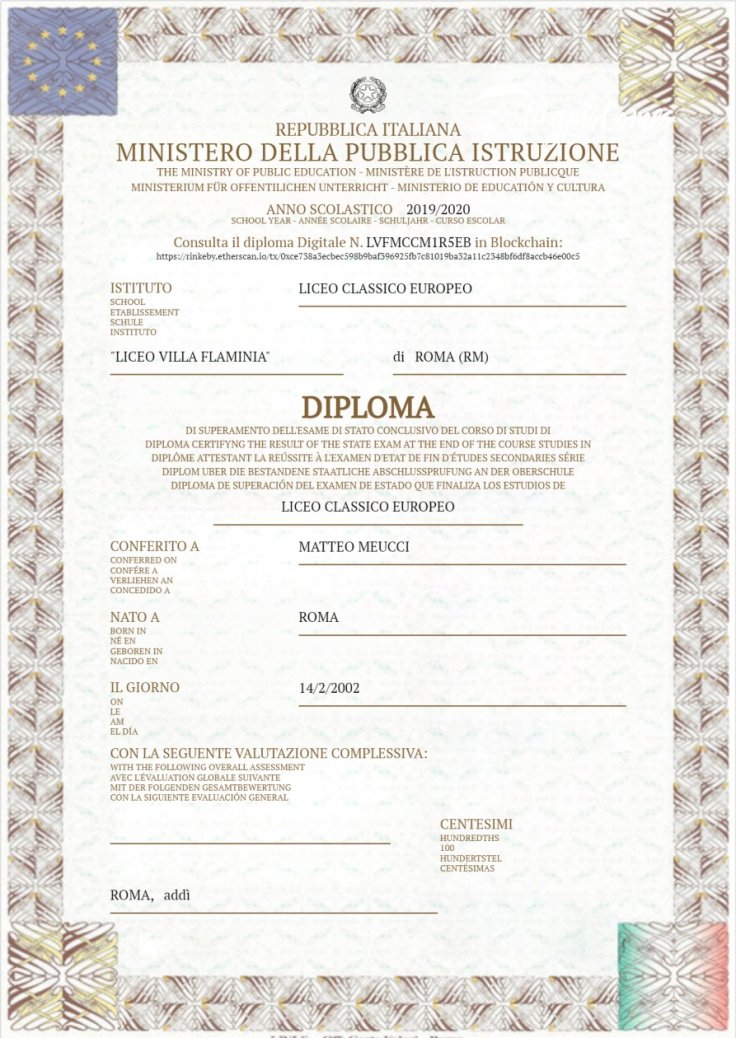 Image by blockchain4innovation.it
Villa Flaminia students can prohibit third parties from viewing their diplomas on the school's website. Given that all Ethereum addresses are anonymous, they cannot be traced back to students.
The school's principal Maria Chiara Sidori describes blockchain as "the technology of the future."

Getting rid of phoney degrees
Issuing diplomas on an immutable and permissionless blockchain ensures that they cannot be falsified by unscrupulous actors.
This tackles the problem of detecting fake academic certificates, a common problem in Italy.

Back in 2018, the University of Cagliari (Sardinia, Italy) also announced a similar initiative.

Multiple other countries from Switzerland to Canada have also turned to blockchain to issue tamper-proof diplomas.