Dash, a privacy-focused cryptocurrency for fast and cheap payments, continues to make inroads in poverty-stricken Venezuela, which remains the coin's number one market.

According to the company's blog post, there are now more than 10,000 Venezuelan Dash wallets.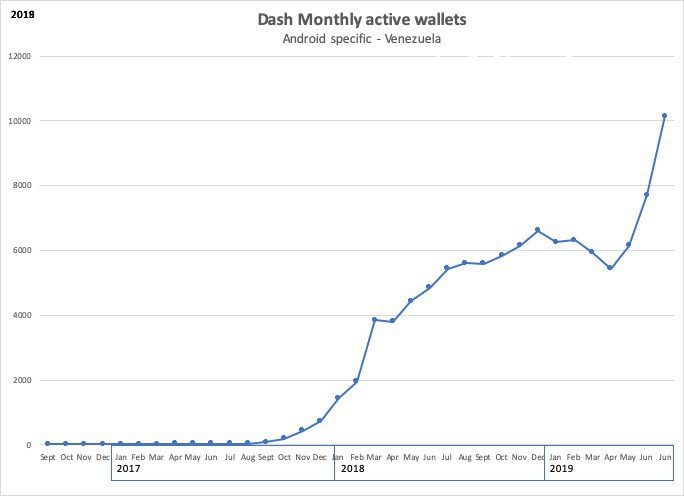 image by Dash
Rapidly growing adoption
The surge of newly created wallets shows that Dash is currently reaping the benefits of its partnership with KriptoMobile that dates back to April.
A series of affordable smartphones that are specifically designed for the Latin American market came with a pre-installed Dash wallet.

The deal allowed Dash to add more than 10,000 active wallets globally, thus propelling its adoption.
Considering that a large percentage of KriptoMobile phones were bought by Venezuelan residence, it becomes clear what drives the demand for Dash in the country.

Soon, KriptoMobile smartphone owners will be able to use the DashText feature, which allows making payments even during widespread blackouts that are plaguing Venezuela.
A huge price drop
At press time, there are more than 2,000 Venezuelan merchants on DiscoverDash. Still, the remarkable success of Dash in the failed socialist state that struggles to make ends meet didn't translate into its price performance.

According to CoinMarketCap data, DASH has shed more than 36 percent of its price in a month, becoming one of the worst-performing top 20 altcoins. It is currently trading at $110.97.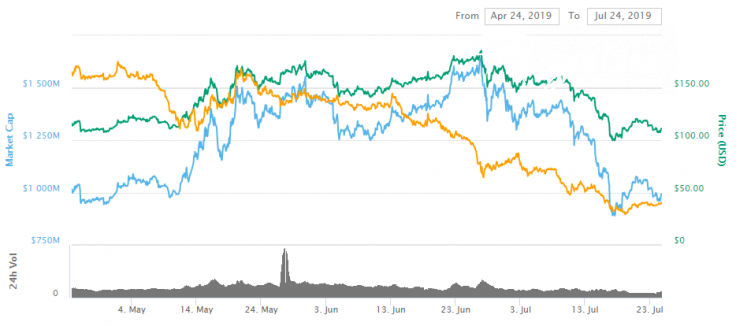 image by coinmarketcap.com