The altcoin that has been making headlines recently, LINK, has reached the eighth spot on the top ten scale. Binance Coin (BNB) has rolled back to spot ten—close to leaving the top ten list.
It has also shifted Litecoin, the digital silver, to position nine.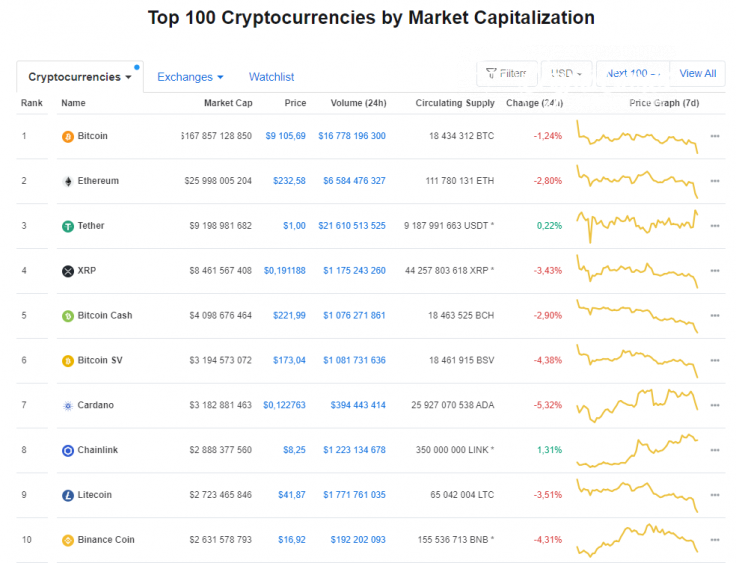 Image via CoinMarketCap
LINK moving up the top-10 list of cryptos
LINK is one of the coins that the Crypto Twitter community has been discussing actively as of late, along with another altcoin—DOGE.
LINK has been showing sharp growth recently. According to data provided by CoinMarketCap, LINK's price suddenly rose from $4.86 on June 6 and jumped over the $6.00 barrier. After spending some time in that range, the coin spiked from $6.19 over the $7 resistance and then moved above $8.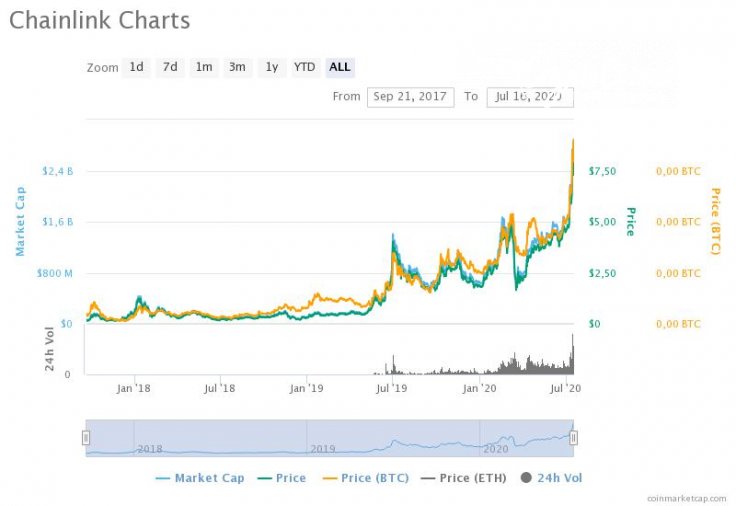 Image via CoinMarketCap
Peter Brandt spotting an "ascending triangle" on LINK
At press time, after reaching a high of $8.66 and surging around forty percent, LINK has slid a little and is sitting at $8.25.
Recently, prominent trader and chartist Peter Brandt commented on LINK's massive spike. He stated that LINK's price on the chart had come out of an ascending triangle formation prior to rising.
Curiously, prior to that, Peter Brandt referred to LINK as a "big nothing."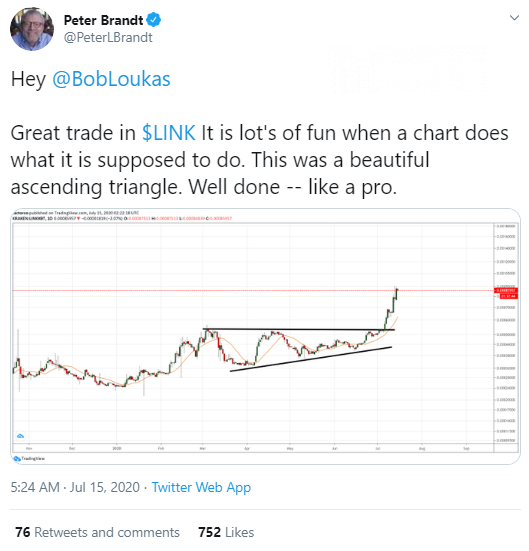 Image via @PeterBrandt