Dovey Wan, founder of Primitive Ventures, recently shared an announcement posted by Bitcoin mining giant Bitmain about the postponement of its July/June orders.
The delivery of its Antminer hardware is now scheduled for September/October at the earliest.
The delay has been caused by "external interference" affecting Bitmain's operations, which Wan attributes to the ongoing power struggle between the company's two co-founders, Wu Jihan and Micree Zhan.

If Bitmain's ASICs are not shipped within 60 days of submitting a request to accelerate the delivery process, its customers have the option of submitting a refund application.

The company's clients can also be compensated in theoretical mining revenue based on the pay-per-share (PPS) reward system.
Bitmain's supply chain splits in two
After being ousted by Wu in October 2019, Zhan, who has a 60 percent stake in the mining behemoth, made a stunning comeback by scoring a legal victory earlier this year. He took control of Beijing's Bitmain Technology with private guards.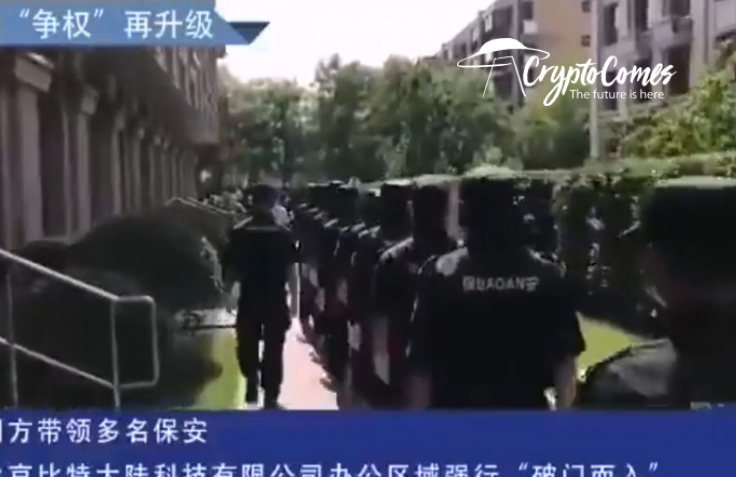 Image by @DoveyWan
In retaliation, Wu registered a Shenzhen-based subsidiary back in June to reportedly create a separate supply chain line.

The split is already taking a toll on Bitmain's business, with the recent order postponement being the first major red flag.
Slashed prices and lost miners
Back in April, Bitmain allowed its customers who had bought its flagship miners, AntMiner S17+ and T17+, to get a 10 percent discount with coupons. Along with other manufacturers, it was forced to substantially cut prices following the market crash in mid-March.

In other news, 10,000 ASICs reportedly disappeared from Bitmain's mining facility in Inner Mongolia back in June.