It looks like the cryptocurrencies community has another Chainlink (LINK) in terms of a rapid price rally. Orchid Protocol (OXT), a privacy-focused VPN protocol that's been in business since 2017, reintroduced itself with a triple-digit uptick in a 24-hour period.
First 100%+ Rally Outside DeFi Segment
In the last 24 hours, the OXT token, a native asset of the Orchid Protocol by Orchid Labs, surged from $0.28 to $0.68. That being said, it may revisit its all-time-high (ATH), which was registered on December 19, 2018 at $0.73.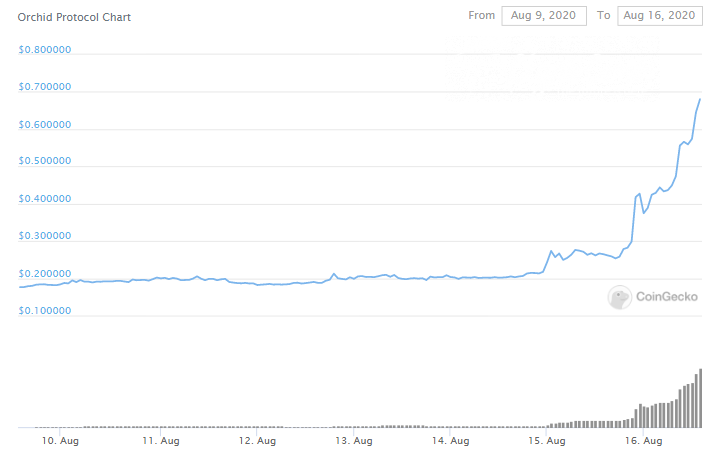 Image by Coingecko
The price of OXT more than doubled in the last 24 hours and continues to surge. However, the landscape of this upsurge, which is derived from the analysis of distribution of OXT trading volume between exchanges, looks surprising.
At press time, only six cryptocurrencies platform account for roughly 97% of OXT's 24-hour trading volume: Coinbase Pro, Gemini, OKEx, Kraken, MXC and CoinEx. However, according to Etherscan, the leading explorer of Ethereum (ETH) network, it is the Coinbase Pro traders who contributed to almost 80% of OXT trades during this rally.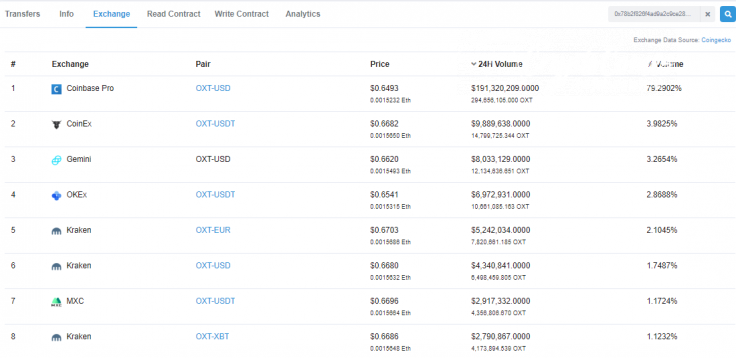 Image by Etherscan
The allocation of the Orchid Protocol Token (OXT) showcases that this coin supply is really whale-dominated. The ten richest OXT holders are in possession of more than 62% OXT. It makes the coin subject to aggressive price manipulations.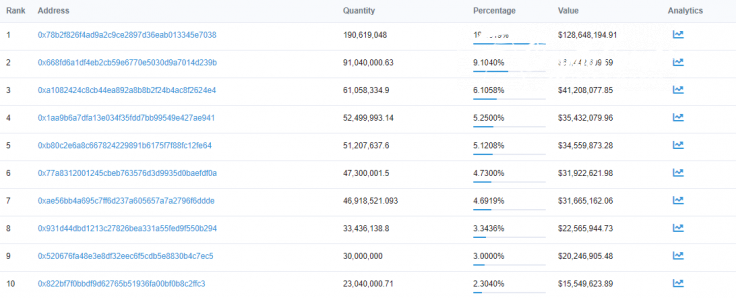 Image by Etherscan
Thus, this rally may have been manipulated by some sophisticated Coinbase Pro traders.
Orchid: The Protocol and Its Token
The Orchid Protocol is designed to protect users of VPN from data harvesting by Internet service providers (ISPs). It acts as a bandwidth market for VPN connections.
The users can access units of VPN capacity by paying with OXT tokens. Furthermore, OXT tokens are distributed between trusted node operators.
The Orchid Protocol is backed by a solid investment background, raising $48M through all of its funding series. Its investors' list include undisputed veterans such as Andreessen Horowitz, Polychain Capital, and Sequoia.
The Orchid Protocol (OXT) mainnet was activated in December 2019.