According to a recently published Q2 report, crypto juggernaut Ripple revealed that the total sales of its XRP tokens amounted $251.51 mln ($106.87 mln in institutional sales and $144.64 mln in programmatic sales). This represents a 48 percent increase compared to the Q1 numbers.

A volatile quarter for XRP
The XRP market capitalization increased by 122 percent compared to Q1 while the asset's price added a modest 28 percent. Overall, the coin showed an underwhelming performance during the 2019 crypto rally.

The average volatility increased to 5.01 percent, but it was in line with Bitcoin and other top coins. Notably, the report also states that XRP's correlation with BTC continues to decrease.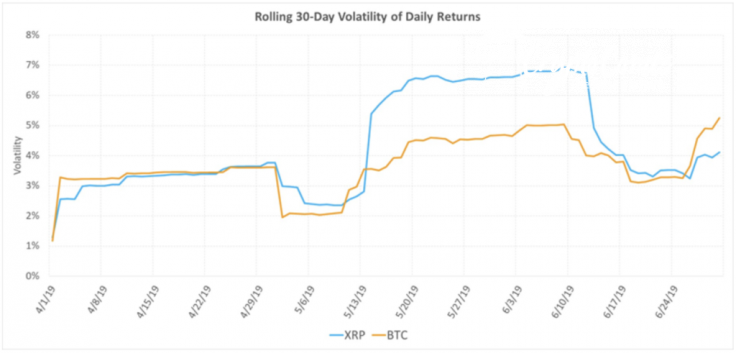 image by ripple.com
On a side note, XRP has been already listed on more than 130 exchanges.
xRapid adoption is growing
The second quarter turned out to be a success for xRapid, RippleNet's most recent product for conducting cross border payments. The number of xRapid transactions has surged by a whopping 170 percent with more partners onboard.

This came on the heels of Ripple buying a stake in money transfer behemoth MoneyGram back in July.

According to the terms of the deal, MoneyGram will allow its customers to use XRP for payments with the help of xRapid.