The Caribbean giant in the digital banking and payments processing sphere, Ibis Management Associates, has announced that Ripple and Swift solutions are going to be combined on its new platform, SWISSRoute RippleNet Adapter, to allow customers to take advantage of both.
Two rivals brought together by Ibis Management Associated
Ibis Management Associated has created the new platform in cooperation with Ripple's U.K.-based partner Finastra.
SWISSRoute RippleNet Adapter connects modern banks with each other via a single highly secured channel. It is based on SWIFT but also includes RippleNet.
The creators of SWISSRoute believe that a combination of both technologies will provide their clients with the best options and much richer opportunities for banking than if either RippleNet or SWIFT would be used separately.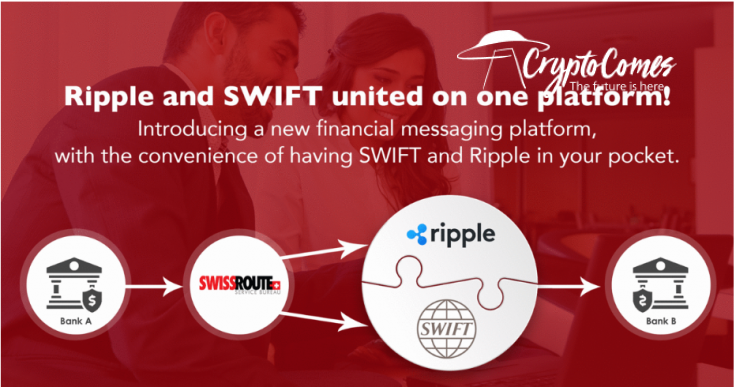 Image via ibis-management
SWIFT approves of Ripple's tech but says "no"
Previously, media reported that the SWIFT behemoth considered integration with Ripple and appreciated the high speed and low cost of customers' transfers in Ripple's products.
However, SWIFT still said "no" to an integration or a collaboration with Ripple.
Ripple blockchain giant offers faster solutions for transferring money across the globe without pre-funding—the method that many banks use—thus making those remittances and other transactions cheaper for customers.
XRP price hits $0.30
Now that Bitcoin is rallying and after its price action has reached the $11,821 mark, altcoins are following suit.
The third largest cryptocurrency, XRP, has managed to reach the $0.30 level—the nearest price milestone that many have been looking forward to for a long while.