Nexo, a cryptocurrency-based loan system, has just announced that it will move at least 10 percent of its Ethereum-based tokens to Binance Chain. The owners of the NEXO token will experience faster and cheaper transactions if they choose the BEP2 protocol.

ERC20 or BEP2 — you decide
The Nexo Wallet has an in-built feature for swapping tokens, which makes the conversion process very straightforward.
There is no need to pay any fees when a transaction takes place. It is possible to deposit/withdraw both ERC20 and BEP2 NEXO tokens.

No tokens were added to the circulating supply of 1,000,000,000 NEXO.

Notably, NEXO will now become available for traders on Binance DEX that is powered by Binance Chain.
Nexo is delighted to support Binance in its bold move to build its cutting-edge blockchain which setting the standard for the development of the largest Decentralized Crypto Exchange — Binance DEX," Antoni Trenchev, Managing Partner at Nexo.

The Binance effect
Binance's custom Blockchain, which was rolled out back in April, boasts low latency and high throughput, which allows performing nearly instantaneous transactions.
On top of that, it offers very competitive fees compared to other popular Blockchains, such as Ethereum.

For a particular cryptocurrency, migrating to Binance Chain also results in a guaranteed price pump. Case in point: Mithril (MITH), which pumped by more than 57 percent in one day.

NEXO also experienced a noticeable price spike following the announcement.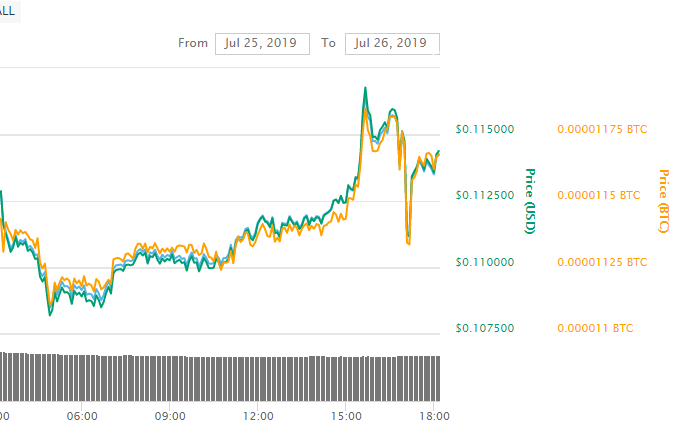 image by CoinMarketCap