"Atari: Fistful of Quarters," the movie about the legendary gaming studio, becomes the first major motion picture to be tokenized on Blockchain.
The movie's produces inked a deal with Overstock's subsidiary tZERO to develop the Bushnell token, the company's press release states.
Put your ticket on a Blockchain
Back in March 2018, media company Vision Tree and Appian Way Productions, which is responsible for the biopic, announced a private sale of an Ethereum-based security token dubbed Bushnell Token.
Thus, it gave Atari fans an opportunity to be part of the project from the get-go and potentially earn great returns on their investment, token holders were also able to vote on the project's iterations.

They also offer utility tokens to those who simply want to see the movie. Hence, they managed to kill two birds with one stone — attract investors and build an audience for the upcoming project.
A game-changing movie
Based on what everything that is known up to this point, "Atari: Fistful of Quarters" will have some similarities with "Social Network."
The story will be centered around Nolan Bushnell, the charismatic and controversial founder of Atari, who's considered to be the Godfather of the gaming industry. Atari's rise and fall will be shown through his lens.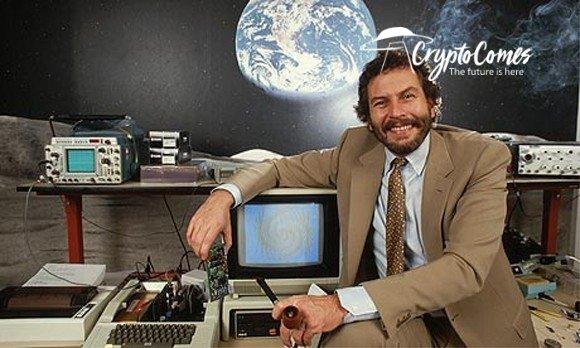 image by Engadget
The budget of the biopic is set at around $40-50 mln. If the effort turns out to be successful, this straightforward and transparent way of funding movies could become a new norm for Hollywood.