After its rapid surge to $11,500, Bitcoin (BTC) painted the whole cryptocurrency market green.

Ethereum (ETH), Ripple's XRP, Bitcoin Cash (BCH) and other top altcoins have recorded minor modest gains.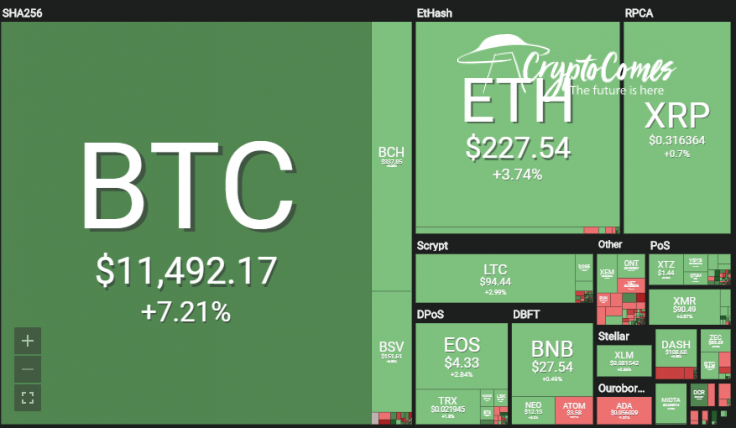 Image by coin360.com
Still, Bitcoin remained the best-performing currency within the CoinMarketCap top 50 (along with Bitcoin diamond), which pushed its dominance to a whopping 67.6 percent.

Even Litecoin (LTC), which is expected to undergo reward halving on Aug. 5, only increased three percent compared to Bitcoin's seven percent.