Daniel Larimer, the CTO of EOS developer Block.one, recently traded barbs with IOHK CEO Charles Hoskinson on Twitter over Cardano's Shelley upgrade.
He claims that the much-awaited hard fork will create nothing but an "illusion of decentralization."
The point of contention
Larimer peer-reviewed Cardano's Ouroboros proof-of-stake (PoS) protocol back in 2018 in a Steemit blog post where he poured scorn on the eighth-largest cryptocurrency.

He called it a copy of Delegated Proof of Stake (DPoS) that has "a few counter-productive modifications" that makes it "less secure" than the original consensus algorithm that was invented by Larimer back in 2014.
Furthermore, Larimer criticized the authors of Cardano's white paper for not crediting his work:
"The authors of the paper failed to cite relevant prior art or to justify why their deviations from existing art are an improvement."
The main peculiarity of the DPoS protocol is that it relies on delegates elected by stakeholders to validate blocks.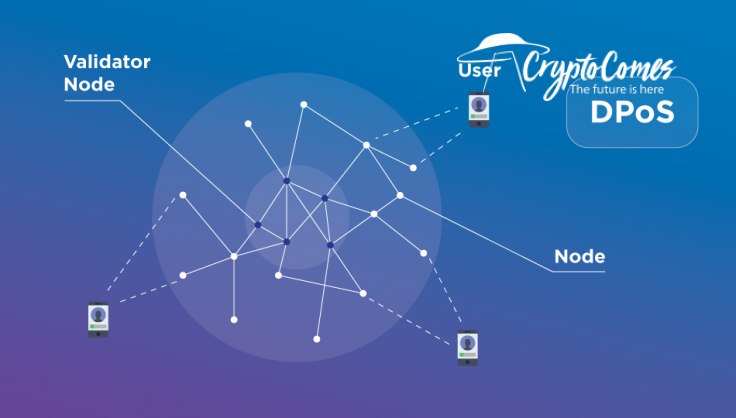 image by distributedlab.com
Hoskinson continues to insist that Ouroboros is "a completely new and novel" protocol while accusing Larimer of lying:
"Dan lied. We are not a DPoS protocol. Again read our papers and then you will understand."
An illusion of decentralization
As reported by CryptoComes, the Shelly hard fork, which introduced staking, went live on July 29. It is expected to reach 1,000 stake pools to become one of the most decentralized blockchains in the wild.

Larimer, however, claims that this target is just "an illusion of decentralization," and only a few pools will end up controlling the network due to the Pareto principle that was explained in-depth in his review:
"I have also argued in the past that because stake is distributed by pareto principle, and voter selection of candidates is also selected by pareto principle, the resulting distribution of stake among producers is pareto2. In other words, stake-weighted voting creates a very high centralization that can only be countered with approval voting followed by giving the top N equal weight (like BitShares, Steem, and EOS do)."