Earlier on June 26, the chief of Binance, CZ, posted a series of tweets saying that Binance 2.0 version of the platform has been live now with margin trading open to all participants and that Binance 1.0 will be decommissioned soon due to 'legacy performance bottlenecks'.
While #bitcoin is on a tear on price, @Binance have rolled out Binance 2.0, with margin access to everyone.

In bear and bull markets, we #BUIDL! pic.twitter.com/N2aA7vSWxF

— CZ Binance (@cz_binance) June 26, 2019
Bitcoin surges to over $12,500, CZ: 'Bad idea to short BTC'
On Wednesday morning, the price of the major cryptocurrency broke through the $12,000 mark, reaching a new high of $12,565 as per CoinMarketCap
One of the key improvements in this upgrade that not easily visible is performance. During peak times, if you experience lag or other performance issues, be sure to try out 2.0. We will soon decommission the "1.0" version due to legacy performance bottlenecks. https://t.co/Y5bTDeSfO2

— CZ Binance (@cz_binance) June 26, 2019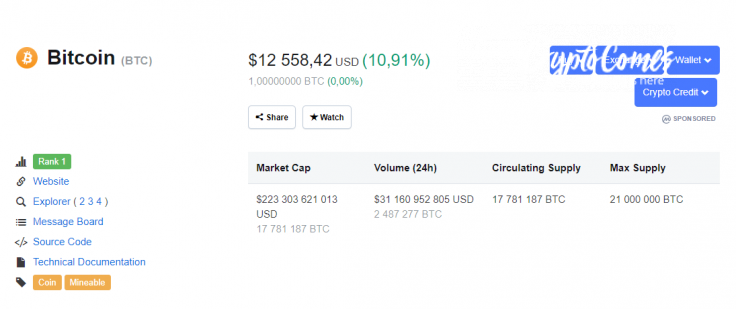 CoinMarketCap.com
This coincided with the Binance platform rolling out a new version of the exchange with margin trade open on it.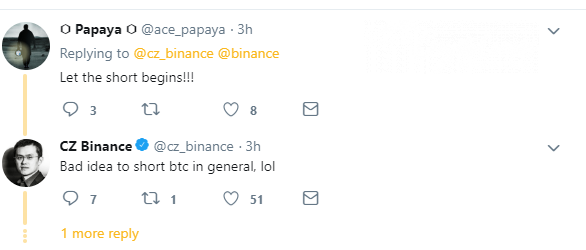 https://twitter.com/cz_binance
Binance 2.0 now enables investors to short or long such crypto assets as: ETH, BTC, XRP, BNB and TRX. More coins are expected to be added soon.
Binance has already been experimenting with margin trading earlier and conducted its first margin liquidation (a short position) a few days ago.
Binance joins the trend
Earlier, it became known through Twitter that Bitfinex exchange had also began to offer margin trade for its customers.
June 24, 2019
BitMEX had been doing that long before the controversial Bitfinex and Binance joined this market.