HedgeTrade is one of the most popular social trading platforms which allows its users to share their trading experience and ideas for future strategies. Now it is migrating to a decentralized database by Bluzelle. Why is this important?
Migration to blockchain-based solutions
According to the official announcement by the two teams, Bluzelle's decentralized data framework will be used by HedgeTrade to store, manage and analyze data generated by its visitors.
This meaningful partnership will guarantee that the HedgeTrade database will scale as intended, provide a great user experience and sufficiently manage data integrity.
The new mechanism will be used not only to boost the speed and security of platform operations, but also to obtain meaningful insights useful for further platform development. This, in turn, will upgrade the risk management of platform users and help to align the interests of professional traders and newbies.
According to Pavel Bains, CEO and co-founder of Bluzelle, the replacement of traditional data storage mechanisms by blockchain-based solutions looks natural and inevitable:
"With Cloudflare recently down resulting in mass internet outages, it's even more evident that decentralized solutions like Bluzelle represent the future of data security."
Decentralization for scaling
Bluzelle is among the most advanced instruments for dApps interoperability and data management. It is powered by Cosmos (ATOM) cross-chain infrastructure and Tendermint BFT consensus.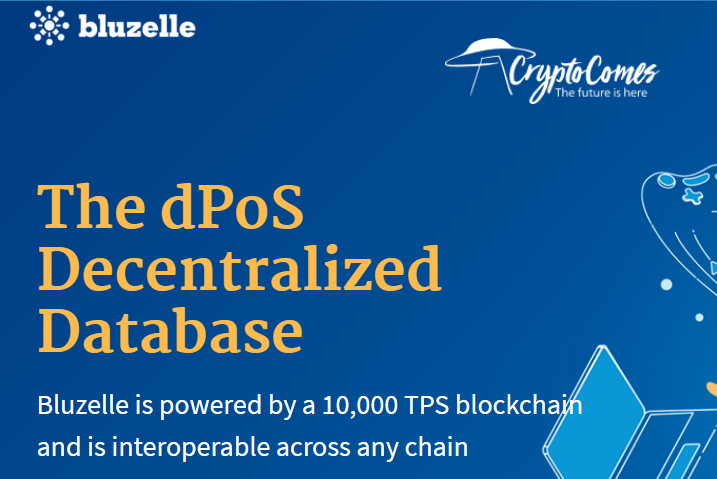 Image via Bluzelle
The Bluzelle team highlights that such a data framework is crucial for the development of Web 3.0 ecosystems since data is processed there in a scalable and secure manner.
This level of security can be achieved only with decentralized solutions, according to CEO and co-founder of HedgeTrade, David Waslen:
"With Bluzelle's decentralized data storage, we'll be able to provide our users with data security only achieved through decentralization, as well as a blockchain compatible database that is in step with our fast evolving crypto platform."