On the latest episode of the "Beyond the Valley" podcast, Indian economist Raghuram Rajan, who was the 23rd Governor of the Reserve Bank of India, voiced his concerns regarding privacy issues involved in central bank digital currencies (CBDCs).
Rajan notes that they come with a lot of personal data, which leads to obvious questions about whether central banks and governments should be trusted with it:
Do you trust the central bank as much with details on every transaction you make? Should the government know? The beauty of the cash in our hands, is that it's anonymous. Even if you're not doing something illegal you don't want the government seeing everything you do.
The disintermediation of banks
Unlike popular cryptocurrencies like Bitcoin and Ethereum, CBDCs, as the name suggests, are issued directly by central banks.

Rajan explains that there are two types of digital CBDCs: "hybrid" (or "indirect") ones that are issued by central banks thorough other banking institutions and centralized ones that are issued directly to consumers.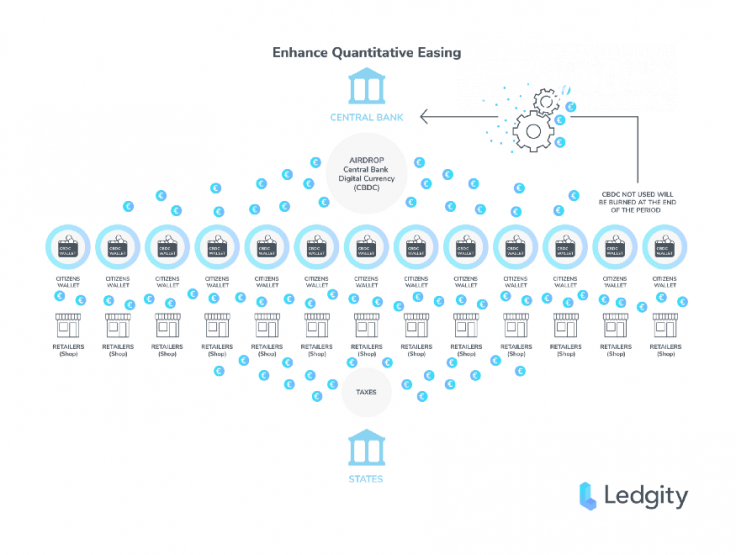 Image by ledgity
The disintermediation of the banking system is also a major concern for CBDCs as major countries rush to adopt them. The ability of commercial banks to issue deposits will become "more fragile."
However, he also notes that China's much-awaited DCEP, which is already leading the race to digitalization, will opt for the hybrid approach.
Bitcoin and Libra
The economist claims that Bitcoin has value because everyone thinks it has value.

Speaking of Libra, Facebook's controversial stablecoin that ruffled the feathers of a myriad of politicians and regulators around the globe back in 2019, Rajan says that its value will be preserved by central banks:
On the other hand, Libra is an attempt to create a currency, which is used for transacting. And that, the whole idea is not to hold it as a speculative asset which increases in value...but use it for transactions. So the ultimate underlying value is going to be from the central banks, they're going to preserve the value, not of Libra but of what Libra can be exchanged into.
He claims that the worry with Libra was in the stablecoin's early forms. Back in April, Libra revamped its design by creating stablecoins backed by different fiat currency instead of creating one synthetic cryptocurrency:
It was very ambitious in what it wanted to do but very vague in what its safety precautions would be, and that worries central bankers tremendously.