The self-proclaimed Bitcoin inventor and the frontman of Bitcoin Cash SV currency Craig Wright has allegedly provided fabricated documents to prove his innocence in court in the David Kleiman case.
The fact was shared by a lawyer Stephen Palley on his Twitter page.
a purported 2012 trust doc with font files copyrighted 2015 pic.twitter.com/Gi66glsESh

— Palley (@stephendpalley) July 3, 2019
A mishap with the Word font
Among the documents that Craig provided in court, there is one dated 23 October 2012.
However, the metadata of this document says it was created after Kleiman's death.
In particular, copyright to the Calibri font from 2015 was used, which clearly means that the file could not have been created earlier.
A Twitter user @mikeinspace responded that Wright could have designed this font himself under a pseudonym but did not plan it for a commercial use until 2015.
Yeah, but maybe Craig designed the font himself but didn't release it commercially until 2015... under a pseudonym?

— Mike In Space (@mikeinspace) July 3, 2019
Other commentators, however, laughed that this comment had made their day.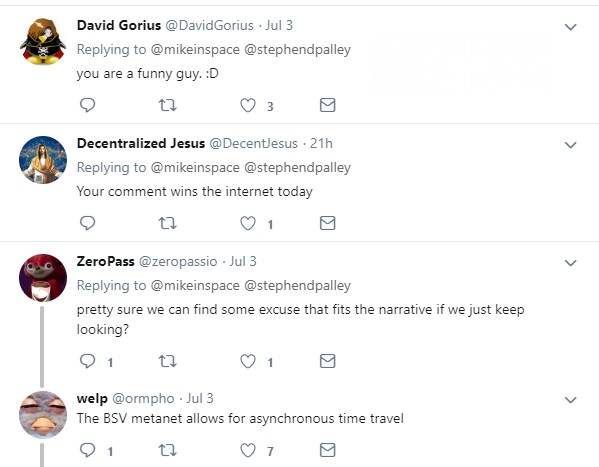 https://twitter.com/stephendpalley
The document is question is supposed to prove the collaboration of Wright and the passed away (2013) mathematician David Kleiman.
In February last year, the lawyers of the former sued the fake Satoshi Craig Wright claiming he had stolen 1.1 mln BTC from Kleiman. Presently, this amount of crypto is worth around over $5 bln.
At the end of June, Craig Wright stated in court that he is unable to follow the court order and show the list of all his previous BTC wallets. While explaining the reason, he said that he had given the key for restoring those addresses to Kleiman before the person died.