Cryptocurrency news aggregator Faws has added CryptoComes to the list of its sources. From now on, you won't miss a single article published by our website.
image by faws.com
The talk of the town
The website has a sleek user interface that is mainly represented by its 'News' section. It features a scrolling feed of the latest headlines from the most reputable cryptocurrency outlets, that have been published over the last 24 hours. Registered users can upvote certain news pieces if they find them particularly interesting.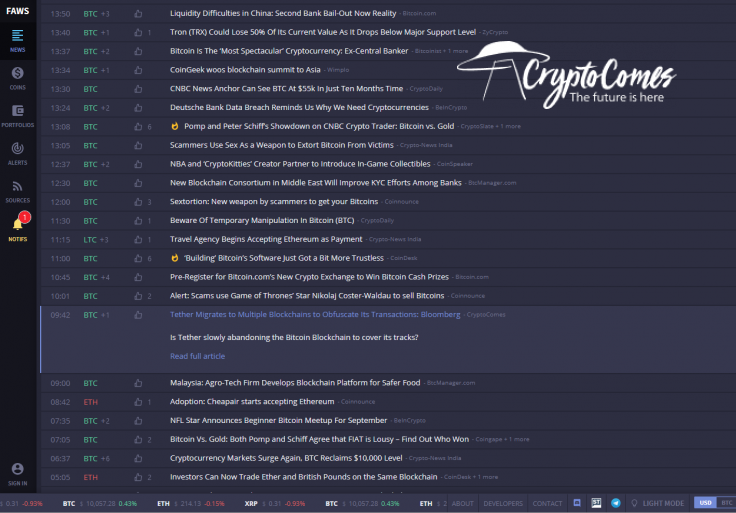 image by faws.com
The list of available sources also includes such mainstream outlets as Mashable, MarketWatch, and TechCrunch. The website tracks press releases from Medium and PR Newswire.

You can switch them off with the help of a toggle button in the 'Sources' section.
Staying in touch
Faws also offers a free portfolio tracker that allows monitoring your crypto riches. After signing up, you will be able to add all coins that constitute your portfolio.

The 'Coins' section displays every single cryptocurrency under the sun with all pertinent information (price, market cap, volume). The prices are displayed either in the US dollar or in BTC.
Is your favorite cryptocurrency up or down? It would be much easier to find out if you configured instant price alerts for the coins of your interest. There are multiple ways to receive price alerts:
desktop notification;

email;

SMS.
You will get notified every time the coin's price moves beyond a specific price target.