Google Play and App Store, the two most popular digital stores, typically show little enthusiasm for non-profit cryptocurrency and blockchain initiatives. However, an outstanding community-driven initiative by Input Output Hong Kong development studio is ready to onboard Android users.
Introducing Catalyst Voting app
Catalyst Voting, an application that allows its users to vote for initiatives featured by Cardano's Project Catalyst has been uploaded to the Google Play e-store. With this release, all users of Android-based portable devices (smartphones, tablets, smart watches, etc.) can be involved in the mass adoption of Cardano (ADA) solutions.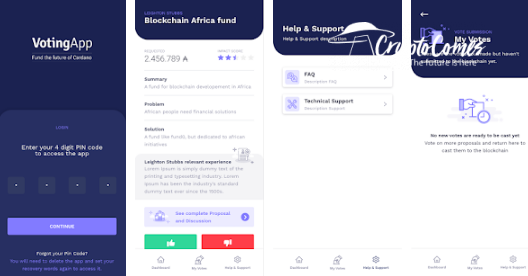 Image via Google Play
According to the description below the application's main page, the application empowers all Cardano (ADA) holders with voting rights. By allocating their ADA tokens, Cardanians can support the most valuable and perspective products within the Cardano (ADA) ecosystem.
Thus, the Catalyst Voting application supports the integration of ADA mobile wallets. Besides participation in community referendums, the app has an instrument for rewarding active voters.
Despite the fact that the application is still in Beta Testing mode, it garnered brilliant feedback with a 4.9/5.0 rating based on 36 reviews for its first day in operation.
Project Catalyst represents new approach to community building
Charles Hoskinson, CEO of Input Output Hong Kong, warmly expressed appreciation for the new release. With this application, Cardano (ADA) enthusiasts can praise and support their favorite ideas on the go:
Glad to see Catalyst in the play store. With Cardano, you can vote with your phone!
As covered by CryptoComes previously, Project Catalyst is an ecosystem tasked with the development of community-driven products based on Cardano (ADA). Launched without much fanfare in mid-August, it has already attracted dozens of developers.
Its second iteration, Fund2, is facilitated by a $250,000 grant established by the Cardano (ADA) community. In terms of ideology, Project Catalyst paves the way to holistic community governance in Cardano (ADA) that will be reached in the Voltaire era.