According to an Aug. 19 Bloomberg report, Gemini, the cryptocurrency exchange owned by the Winklevoss twins, has partnered with trade surveillance platform Eventus Systems in order to eliminate fraudulent trading practices such as wash trading and spoofing.
On top of Gemini, Eventus already has such prized crypto clients as Coinbase and ErisX.
A year since the Bitwise report
The Winkevii's multiple attempts to launch a Bitcoin exchange-traded fund (ETH) have been rejected by the Securities and Exchange Commission (SEC).

Around 95 percent of all trading volumes across crypto exchanges is fake without any economic value, according to Bitwise's report published in 2019.
Gemini, Coinbase, and Kraken were among very few exchanges that were reporting real trading volumes.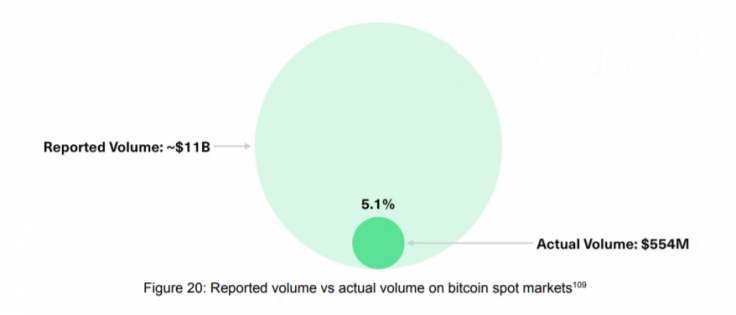 image by sec.gov
This fact didn't help to assuage the concerns of America's securities watchdog. SEC Chairman Jay Clayton claimed that the industry had to address market manipulations before an ETF would be eventually approved:
"What investors expect is that trading in the commodity that underlies that ETF makes sense and is free from the risk of manipulation. Those kinds of safeguards do not exist currently in all of the exchange venues where digital currencies trade."
Surveilling market activity
Gemini has always stood out in the cryptocurrency space because of its heavy emphasis on regulatory clarity. Their "Crypto Needs Rules" campaign attracted some criticism from libertarian-leaning early adopters last year.

Its chief operating officer praised Eventus for having a "great track record," and the company appears to be a fit for the industry's changing environment.

After Eventus closed its $10.5 mln Series A funding round back in February, its CEO Travis Schwab promised to take the firm to the next level:
"We have embarked on an aggressive growth strategy following our third straight year of doubling both customers and revenue, and we're looking to add a wide range of talented, experienced sales, development, and service professionals to our team to take the firm to the next level."