The market reversal which has happened a few days ago has not influenced the price of XRP, whose rate has increased by only 0.15% over the last 24 hours.
The trading volume index has lost around $1 Bln, suggesting that traders prefer other coins to XRP.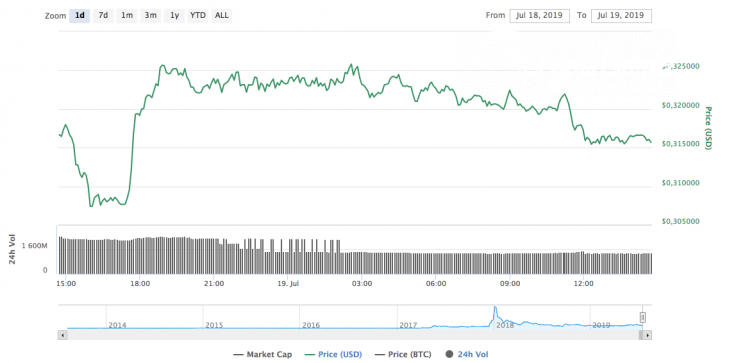 XRP chart by CoinMarketCap
Now, let's get to the chart for a better understanding of the short-term analysis.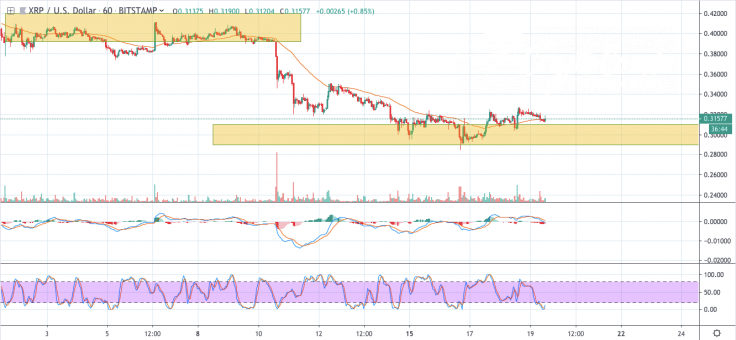 XRP/USD chart by TradingView
Yesterday, July 18, sellers managed to drive the price into the yellow side corridor and set a local minimum at the point of $0.305 during the confrontation at the upper limit of the range $0.310.
However, buyers could not seize the initiative and the bullish impulse pushed the pair above the level of $0.320.
At the moment of the writing, the trading volume is at an average level, and XRP is trying to consolidate in the area of support at $0.320. If today the hourly EMA55 is not able to support the pair, Ripple will return to the yellow side corridor.
The price of XRP is trading at $0.3162 at the time of writing.