Joseph Yabwa from TradingView platform has published a forecast regarding the XRP price behaviour in the coming few weeks. According to it, XRP is in for a major bull run after it falls to $0.10.
'I can see the market going higher' but…
Joseph Yabwa has written that the XRP price is likely to increase – towards the $0.23 mark, as per the chart he published.
However, the trader stated that this movement would be part of the long-term 3-wave corrective pattern, according to which XRP now needs to show a rise and then a decline.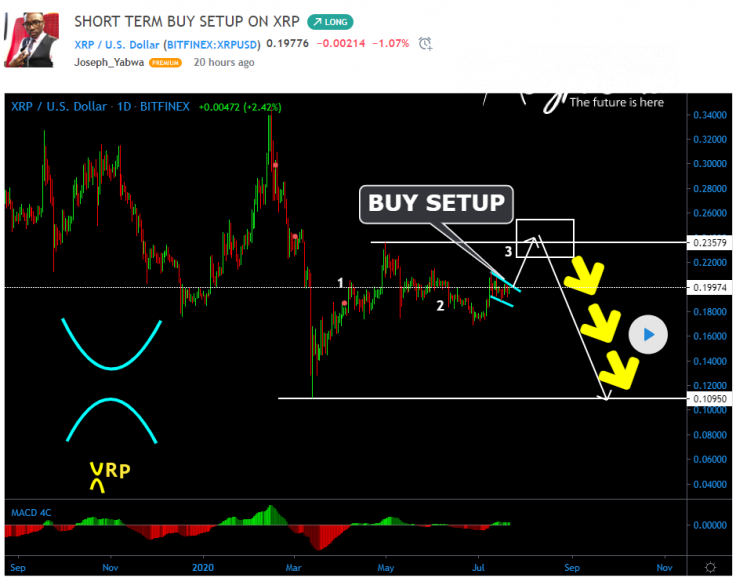 Image via TradingView
Long term bull run from $0.10
The trader mentioned in his analysis that XRP may start on a major bull run after it hits the $0.10 low and completes the 3-wave corrective pattern.
"I can see the market going higher in the next couple weeks, however that move will only end up completing a 3 wave corrective pattern which will bring fall resumption before the major bull run begins."
Since early July, the fourth most popular crypto XRP has been trading in a higher range that previously – this time after rising from $0.18 to $0.20.
Image via CoinMarketCap
At the time of writing, Ripple's XRP is exchanging hands at $0,1972.