In his recent YouTube video, major cryptocurrency trader Josh Rager shared his views on potential bullish behavior by Tezos (XTZ) in the near future. He also spoke about Bitcoin.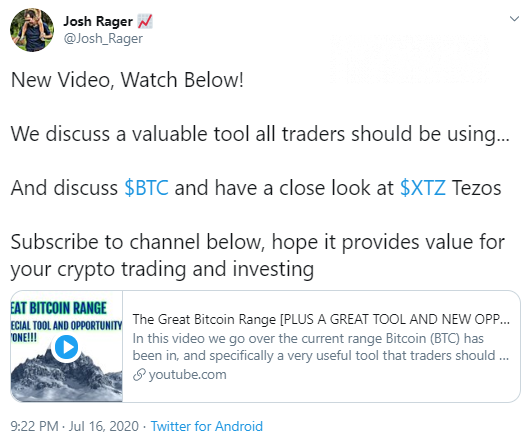 Image via Twitter
"XTZ is going to perform exceptionally high"
On the weekly chart, Rager pointed out, Tezos has been maintaining the weekly swing high, having already broken through it and now holding this level as support.
LINK has undergone a similar situation recently, the trader stated. The cryptocurrency continues rising to an all-time high. Rager added that LINK and XTZ are highly correlated coins.
He stated that Tezos was an asset which, in his view, will be performing exceptionally well.
Tezos needs to stay above $2.90
Returning to Tezos, trading expert Josh Rager assumed that as long as XTZ holds above the $2.90 level and establishes a strong structure there, the market should expect new highs for this asset.
Rager added that a strong price action has been happening here already, above the aforementioned crucial level for XTZ.
The trader also said that he himself had bought XTZ recently and intends to hold it for the foreseeable future.
At press time, XTZ is trading at $3.10, according to data from CoinMarketCap.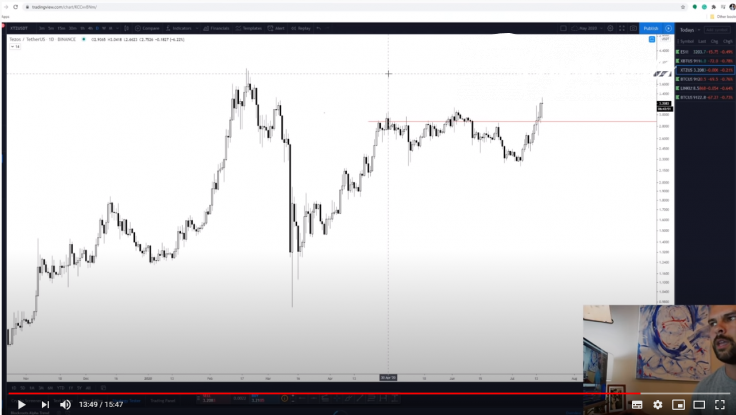 Image via YouTube