The cryptocurrency market is turning slightly red as some coins from the top 10 list are in the red zone. Binance Coin (BNB) is the top loser, having dropped by 1.25% over the last day.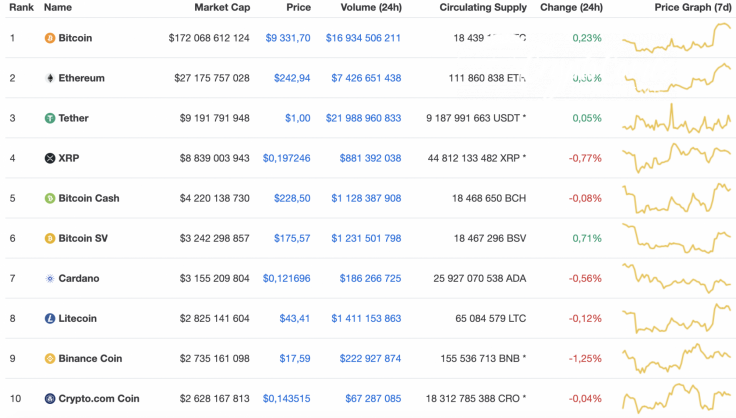 Top 10 coins by CoinMarketCap
Despite the decline of some coins, total cryptocurrency capitalization has increased by around $4 bln and is currently at $276 bln.

Total market capitalization
Take a look at the key statistics for Bitcoin Cash:
Name: Bitcoin Cash

Ticker: BCH

Market Cap: $4,220,977,317

Price: $228.55

Volume (24h): $1,126,815,432

Change (24h): -0.09%
The data is current at press time.
BCH/USD: Can Bitcoin's fork show growth shortly?
The Bitcoin Cash (BCH) rate is almost unchanged over the past week. The price change has made up +0.03% while the altcoin has gained 0.17% since yesterday.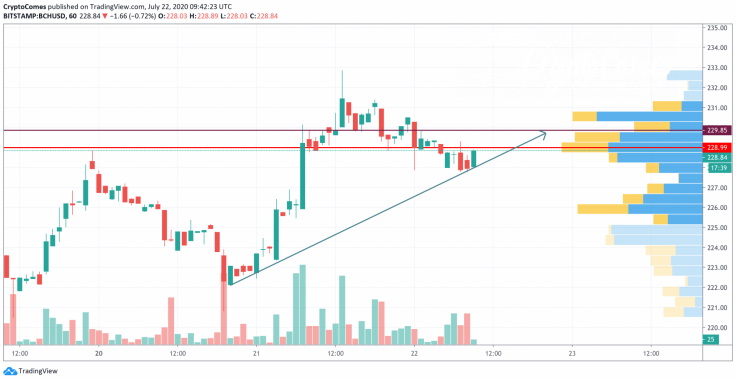 BCH/USD chart by TradingView
On the hourly chart, Bitcoin Cash (BCH) has bounced off the support of $228. The current short-term rise is supported by a trading volume increase, which means growth may continue. Moreover, liquidity is also high at levels above $230. If the situation does not change, the altcoin may achieve $229.85 in the next few days.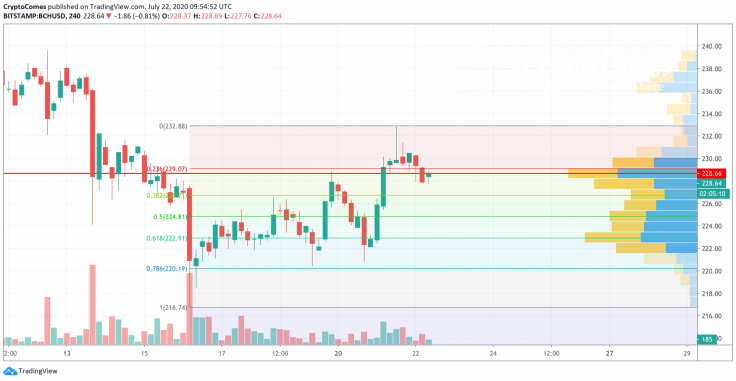 BCH/USD chart by TradingView
On the 4H time frame, further growth is unlikely to continue as the buying volume is constantly declining. Applying Fibonacci retracement to the chart, the price decrease is possible to 61.8%, which corresponds to the $222.91 mark. In addition, the most liquidity is in that zone.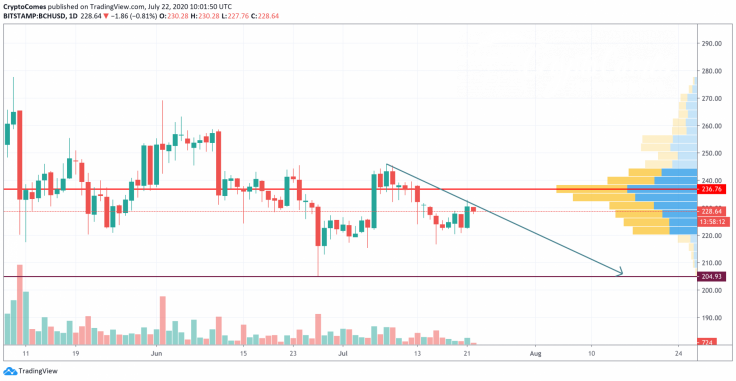 BCH/USD chart by TradingView
In the longer term, the bearish mood is becoming stronger as there is a buyer's impulse based on trading volume. Although Bitcoin Cash (BCH) is showing a slight correction, it is unlikely to break the falling channel. If the altcoin makes a false breakout at the $230 mark, a further drop may continue to the area around $204.93.
Bitcoin Cash is trading at $229.18 at press time.