Binance CZ has taken to Twitter to announce an upcoming IEO (initial exchange offering) to take place on the LaunchPad for a new Sandbox project.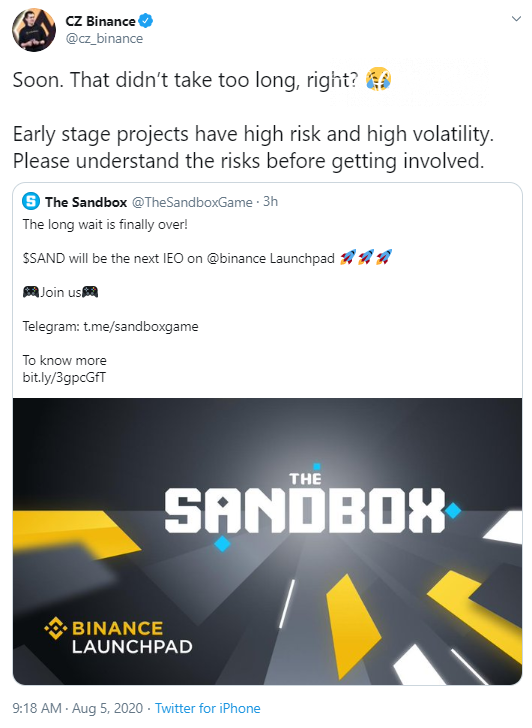 Image via Twitter
This gaming project has secured a private investment from Binance Labs and has partnered with fifty major companies, including the renowned Ethereum-based CryptoKitties—which caused major Ethereum congestion a few years ago—Opera browser, Maker and another popular Binance-launched platform, the Matic Network.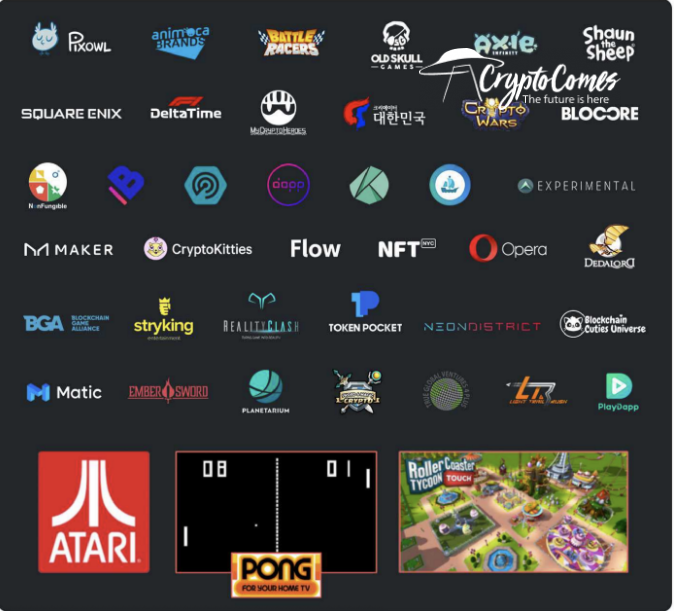 Image via Medium
Binance invests in The Sandbox gaming platform
The major exchange has announced its third IEO this year. The Sandbox describes itself as a "community-driven gaming platform that will allow creators to monetize assets and gaming experiences on the blockchain."
It plans to raise $3 mln through a token offering on Binance LaunchPad on August 13. SAND tokens will be offered through the lottery-ticket IEO format.
The amount of funds that Binance invested in The Sandbox has not been disclosed; the company only mentioned that it was a private investment round.
About The Sandbox project
The Sandbox set itself a goal to create a virtual space to enable players to monetize their gaming experience using the SAND utility token, as well as non-fungible tokens.
Holding SAND will also allow users to take part in the platform's governance through a DAO (Decentralized Autonomous Organization).
The company's CEO and co-founder, Arthur Madrid, stated that the partnership with Binance and its investment has helped The Sandbox to attract more than 2.7 bln new gamers.