With more than 2,000 cryptocurrencies listed on CoinMarketCap, it might be challenging to keep track of all your investments if you have a diverse portfolio of digital assets. Wouldn't it be wonderful if you could keep tabs on all your exchange accounts, software/hardware wallets in one place to track all your crypto riches in real-time? Fortunately, there is an app that is specifically designed for this purpose.

CoinStats, after launching in 2017, has already cemented its status as one of the leading cryptocurrency portfolio trackers on the market. The purpose of this app is very straightforward — it allows monitoring more than 5,000 altcoins while supporting 250+ cryptocurrency exchanges. Hence, all your crypto gems remain under the radar.

While there are many similar apps, CoinStats reigns supreme. The numbers speak for themselves: more than half a million users trust this app to monitor a total of $5 bln worth of crypto assets.

The app is available on all major platforms, including iOS, Android, and Mac OS. There is also a web version along with a Telegram bot.
1. Exploring the app's main features
Once we've presented the general overview of CoinStats, it's about time to jump right into it and review the app's main features.

At first blush, the CoinStats users will be overwhelmed by a huge amount of cryptocurrencies (their extensive list of coins covers almost every coin under the sun). The home screen of the app displays all the pertinent information about a specific token, such as the total the current price, market cap, and volume (you can also read news and check out social media links by clicking/tapping on the coin's name).
To find out the losers and winners of the day and other important data you can check out the "24 Report" tab.

Not only does it monitor the price action and trading volumes of top coins, but it also displays data about leading exchanges that is available after tapping the "Exchanges" tab.

Keeping your fingers on the pulse of the mercurial industry is much easier with the help of the "News" section in the bottom right corner, which aggregates the latest news from a wide range of crypto outlets.
2. Creating and managing your crypto portfolio
There are two ways of creating your portfolio: you can either manually add all your transactions or automatically synch your crypto holdings by linking exchange accounts.

Keeping track of your transactions can be tedious. To avoid this hassle, you can simply go with the second option and link all your exchange accounts with the help of public API keys. There is no need to be concerned about your security given that CoinStats only allows viewing the balance without actually managing the funds.

The API sync feature is obviously more convenient, but it comes with some caveats. Unlimited access to all exchanges and wallets is only available in the Pro version, which will set you back $5 per month.

All coins from your crypto basket are included in an intuitive pie chart. Below this chart, you can see what percent of your portfolio is occupied by a certain asset.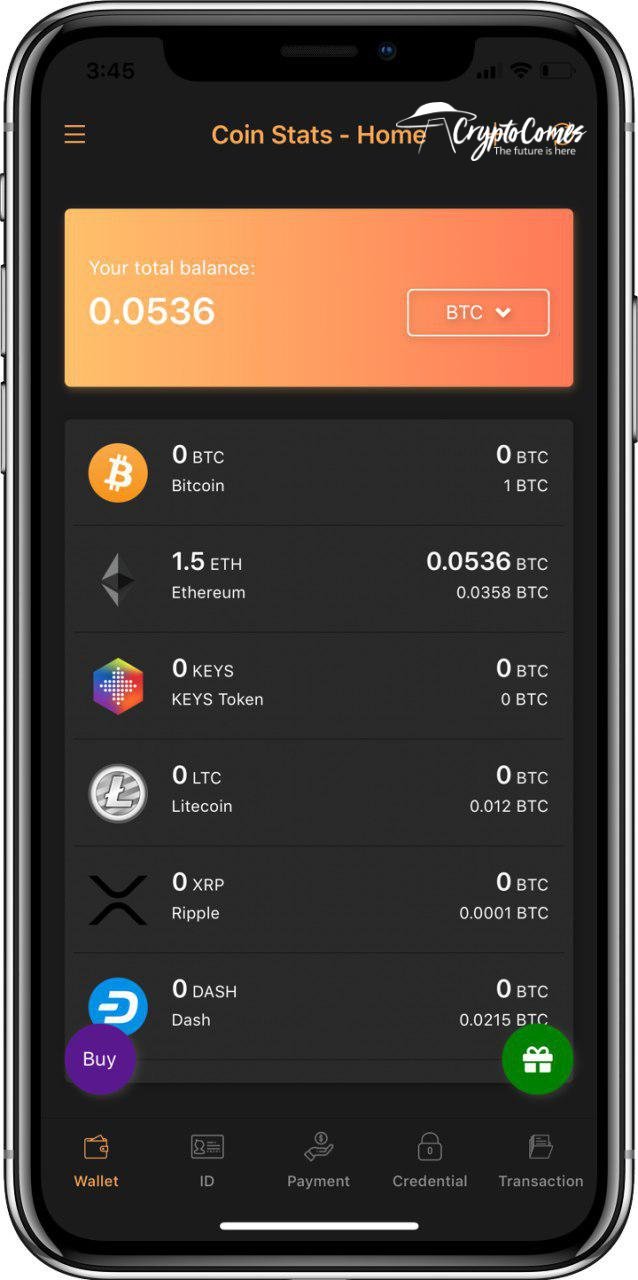 Apart from showing the total balance of your balance, CoinStats features a lot of analyzing tools that will come in handy for making wise investment decisions. In particular, you can monitor the following data:
total fee paid;

total deposits;

total withdrawals;

top trading pairs.
With the app's sophisticated system of alerts, you will never miss another price milestone. You can be notified about any 50 percent pump or set up a percentage change for each specific asset in your portfolio. You can also track market capitalization, trading volumes, and other data.
3. An in-built crypto wallet
After asserting its dominance in the realm of portfolio tracking, CoinStats also ventured into crypto storage. On Feb. 11, they debuted a new cryptocurrency wallet with "military-level" security that is powered by SignKeys. Hence, ConiStats users don't have to rely on third-party wallets and exchanges for making transactions.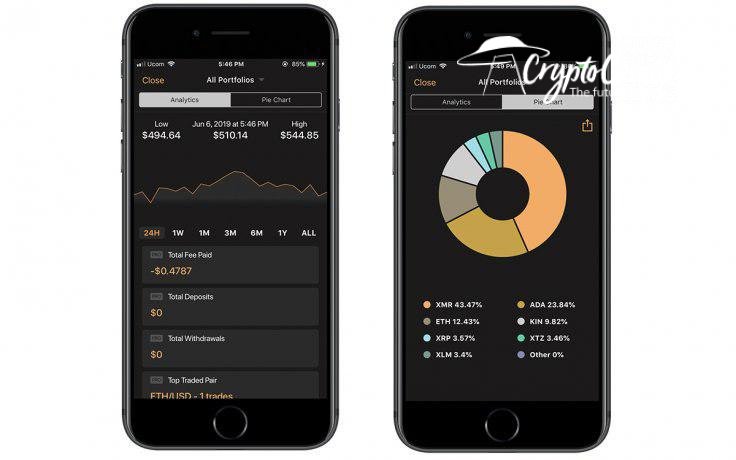 On top of promising to match the security of hardware wallets, CoinStats lets its users send crypto with the help of WhatsApp.

The wallet functionality is included in the CoinStats app, which, as mentioned above, is available for both Android and iOS users.